One of the great things about San Diego is that in December (!), you can bundle up the baby, nestling the little cherub in the Burley "Baby Snuggler," and go for a bike ride around the neighborhood.

Here are a few pictures from Jane's first ride in the Burley trailer.


Snuggled up tight!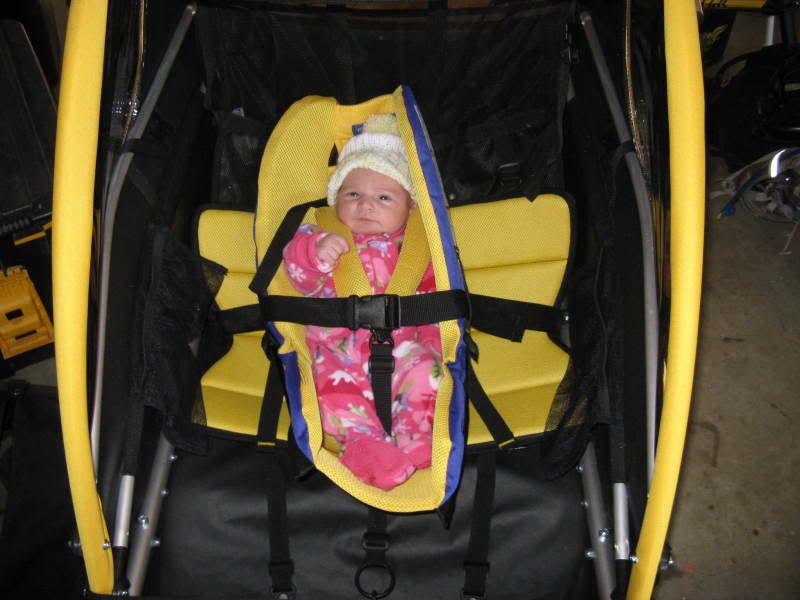 She was snoozing for most of the trip.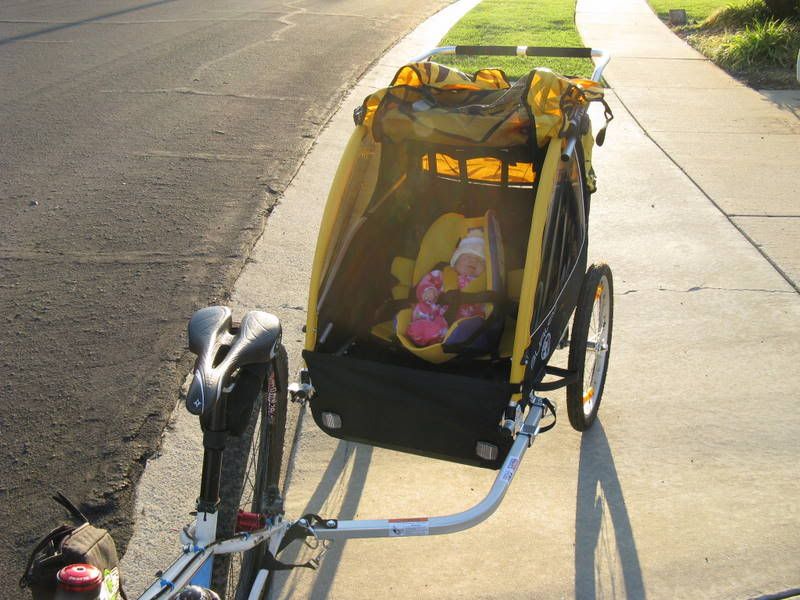 We only went about a mile and a half around the neighborhood. It was good for a first ride.


Here we are coming back from our ride.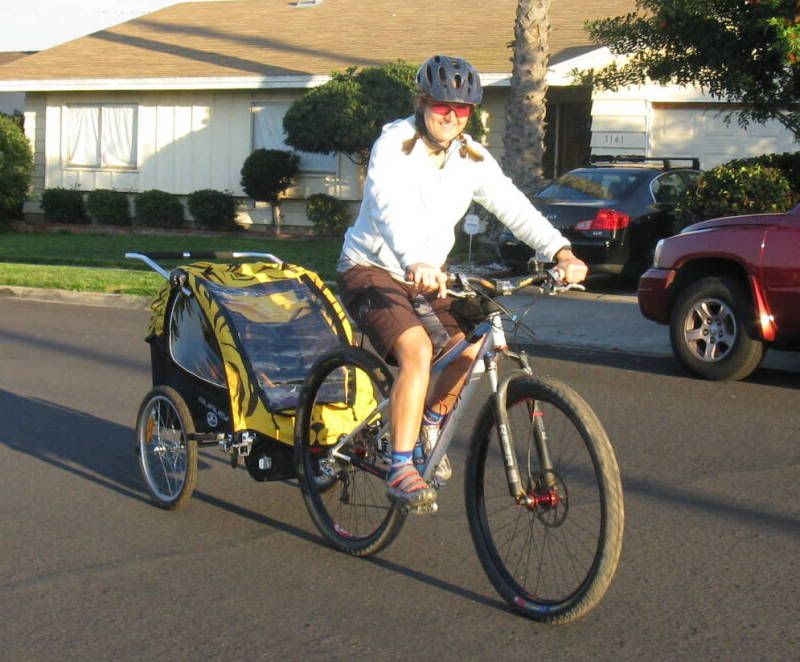 Hopefully we'll have more adventures coming soon!