Bonita, CA, just south of San Diego (near CA-54 and I-805) is another great place to ride with children. When my eight-year-old friend Esther was visiting me from New Mexico, I borrowed a Trail-a-bike, hooked it up to my bike, and off we went on our trail adventure!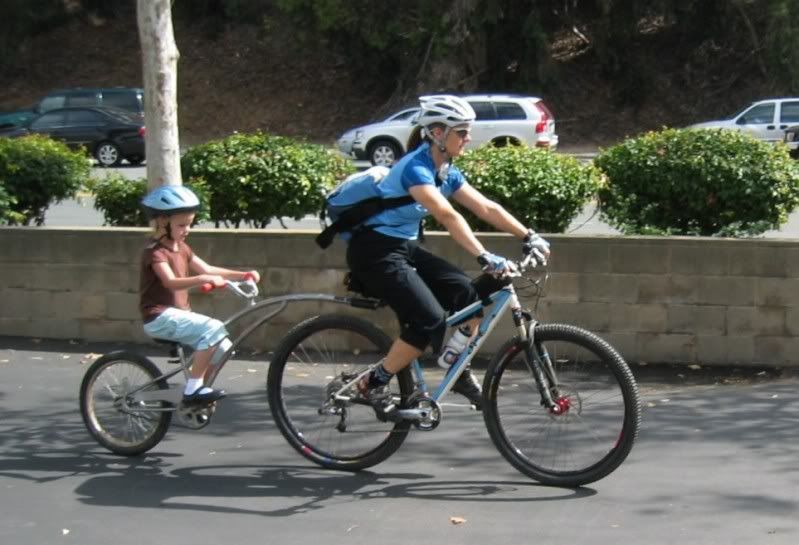 The Bonita Bike Path is a great ride to do with kids, even if they are on their own bikes and not hooked up to yours, because you are on a dedicated bike path and not riding in traffic. If you don't want to cross Willow Street with children on bikes, park your car at Rohr Park and ride around the golf course to get to the bike path.

Route from Donny's Cafe (link goes to MapMyRide.com)

Location: Start at Donny's Cafe or Rohr Park
Distance: 6 miles out and back to the horse stables
Elevation gain: Almost flat
Riding time: 1-1.5 hours
Road conditions: dirt path
Traffic conditions: pedestrians, horses, bikes
Difficulty: Easy
Equipment: knobby tires work best
Kid-friendly: Yes
Notes: Rest rooms at Donny's Cafe or the Bonita Library. Mostly shaded route.

Esther and I took off from Donny's Cafe, cutting through the Kaiser parking lot, and carefully crossing Willow St to get to the bike path. The bike path skirts the Bonita Golf Course and runs along Bonita Road.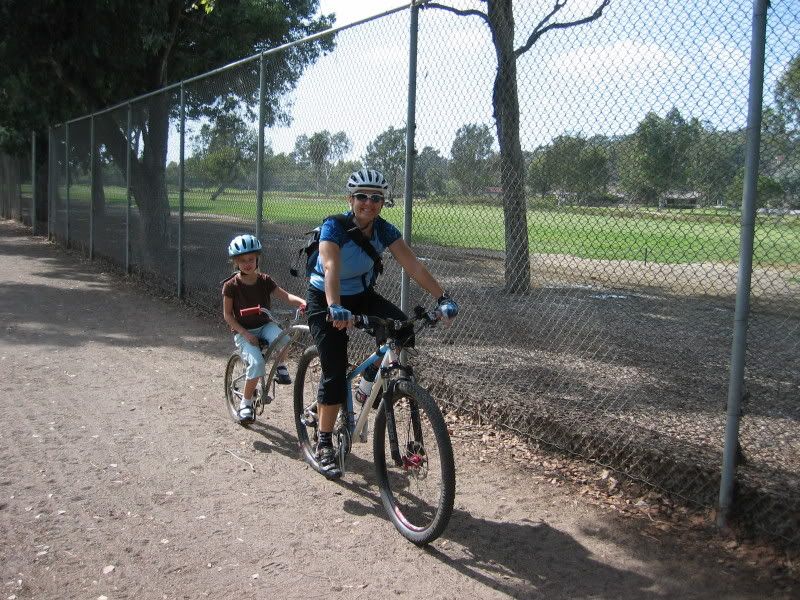 Although the ride can be done on a bike with slick tires, it's best to have knobby tires, so you will have better traction in the dirt.

Once we arrived at the stables, we parked our bikes and asked the owners if we could walk through the stable and look at the horses.


Inside, we found chickens running about. It was more than we expected to find at the end of our bike trail.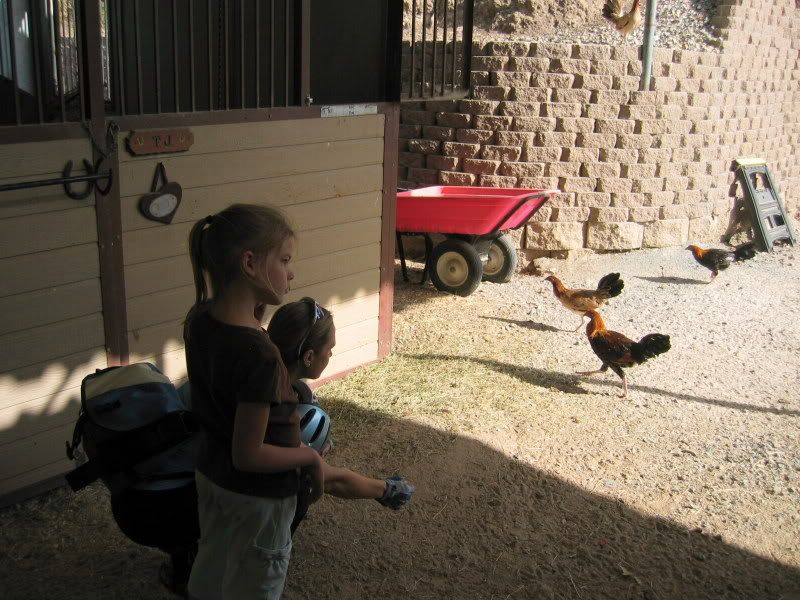 From the start of our ride at Donny's Cafe down to the stables was about 3 miles. The horse stable was a good half-way point to get off the bike and stretch our legs a bit. We had some water, then got back on the bike to return home.

It was a very fun, healthy, and interesting way to spend the afternoon.